2023 VWMC CONFERENCE
Tuesday, September 26, 2023
Henrico County Training Center
7701 East Parham Road, Henrico, VA 23228
LOCATION: The conference will be on the second floor of the Henrico County Training Center, located at 7701 E. Parham Road, Henrico, VA 23294. Parking for the facility is located off Shrader Road and is free.  Please park in the lot to the right, which is for users of the Training Center (the parking lot to the left is reserved for police parking).
PROGRAM: The conference runs from 9 a.m. to 4 p.m. (doors open at 8:30 a.m.). We have scheduled brief morning and afternoon breaks and lunch. A draft agenda is shown below (subject to change):
Virginia Conservation Assistance Program: Financial Assistance for Water Quality Projects at Homes, Schools, Businesses, or Places of Worship – Blair Blanchette, Virginia Association of Soil and Water Conservation Districts
To the Rescue: Virginia's American Rescue Plan Act (ARPA) Investment in Septic Assistance – Lauren Linville, Virginia Department of Environmental Quality (Virginia DEQ)
An Overview of the Virginia Department of Environmental Quality's PFAS Dashboard – Joe Famularo, Virginia DEQ
Detecting PFAS in Virginian Private Wells – Leigh Anne Krometis and Kathleen Hohweiler, Department of Biological Systems Engineering, Virginia Tech
Chesapeake Bay Policies: 2025 and Beyond – Anna Killius, Chesapeake Bay Commission
KEYNOTE ADDRESS: "Chesapeake – A Love Letter to a Watershed" – Showcasing the Beauty of our Home Waters – Eric Braker, Braker Bros, LLC / Alliance for the Chesapeake Bay
Characterizing the Impact of Deicers on Engineered Ecosystems: Implications for Performance, Resilience and Self-Repair through Phytoremediation – Megan Rippy, Virginia Tech
Microplastic Exposure Increases Disease-Related Mortalities in Finfish – Rob Hale, Virginia Institute of Marine Science
Assessing Stream Health through the Lens of Fish Environmental DNA (eDNA) – Joe Buckwalter, Department of Fish and Wildlife Conservation, Virginia Tech
POST-CONFERENCE SURVEY: After attending the conference, please complete this evaluation form to provide feedback on your experience.  Your input will help us plan future events.  It should only take a few minutes.
SCHOLARSHIPS: The VWMC is proud to honor the memory of longtime VWMC Steering Committee member Ken Brooks by offering two scholarships in his name. Ken was a champion of student involvement in the VWMC's annual conferences.  The "2023 Ken Brooks Scholarships" will cover the conference registration fee for two full-time college students.  Congratulations to our 2023 Ken Brooks Scholarship recipients:
Joe Presinzano, a junior at Ferrum College majoring in Environmental Studies, and
Tabitha King, a graduate student at George Mason University in Environmental Science and Public Policy.
REGISTRATION:  We have reached the capacity of the room so have closed registration.  Registration includes morning coffee, lunch & snacks. No refunds are provided, but substitutions are allowed. The entire conference will be recorded, and all who register will receive a link to the recording following the conference. If you have questions about registration, please contact Sophie Stern at sstern@allianceforthebay.org or 804-793-8792.
EXHIBITORS: 
U.S. Geological Survey    

In-Situ   

YSI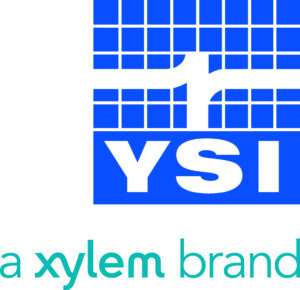 Contact vwmc@vt.edu if interested in setting up an exhibit at the conference. Exhibitor registration includes a tabletop booth space, registration for one person to attend the conference, and recognition on promotional materials.  Exhibitor registration is $300.  Available spaces are limited.
QUESTIONS? If you have questions regarding the conference, contact: vwmc@vt.edu.
PARTNERS: Thank you to our conference partners!
Virginia Department of Environmental Quality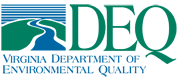 U.S. Environmental Protection Agency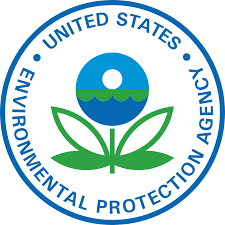 Henrico County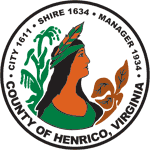 Alliance for the Chesapeake Bay 

Virginia Water Resources Research Center    

Virginia Tech 

RECENT CONFERENCES: To learn more about past VWMC conferences, click the link below for the respective year.
2021 VWMC Conference (recording)
2020 VWMC Conference (recording)