2020 VWMC Conference
September 21-22, 2020
This year's VWMC Conference will be held using a virtual format through GoToWebinar.  The program runs from 9:30 a.m. to 11:30 a.m. each day, September 21st and 22nd.
The agenda will include the following topics and speakers (subject to change):
Day 1
Keynote Address: Coastal Adaptation and Protection in Virginia – Ann Phillips, Special Assistant for Coastal Adaptation and Protection for the Commonwealth of Virginia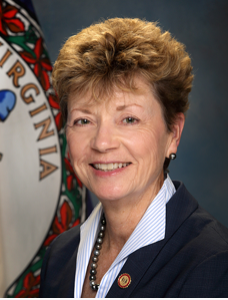 Ann C. Phillips is the Special Assistant to the Governor for Coastal Adaptation and Protection for the Commonwealth of Virginia.  Prior to her appointment, Ann Phillips served nearly 31 years on active duty, retiring as a Rear Admiral.  She has worked to address sea level rise and climate change impact on national security at the regional, national and international level.  She earned a Master's degree in Business Administration from The College of William and Mary and is a 1983 graduate of the University of North Carolina at Chapel Hill.  She is also a certified Chesapeake Bay Landscape Professional, Level 2, and coordinates an evolving wetlands restoration project for her Norfolk neighborhood.
Coastal Resilience and Living Shorelines – Scott Hardaway, Virginia Institute of Marine Science, College of William and Mary
Combatting Plastic Pollution: New Developments in Virginia – Katie Register, Clean Virginia Waterways at Longwood University
Day 2
Water Scavenging from Roadside Springs in Central Appalachia – Leigh-Anne Krometis, Department of Biological Systems Engineering, Virginia Tech
Using Source Tracking Data to Identify Sewer Contamination and Sources – Raul Gonzalez, Hampton Roads Sanitation District
Crowdsourcing Chloride Data: Winter Salt Watch – Emily Bialowas, Izaak Walton League of America
Assessing Aquatic Life Use in Virginia – Mike Shaver, Virginia Department of Environmental Quality
REGISTRATION: $30/person — To register, click the registration button and complete the online form, including the payment information section.  Registration is complete once payment is received.

Each registrant will be sent information on how to log into the conference so be sure to include your email address.  No refunds will be provided, but the sessions are being recorded so participants will be able to view them following the conference.
QUESTIONS? If you have questions regarding:
Registration: Contact Sophie Stern with the Alliance for the Chesapeake Bay at sstern@allianceforthebay.org or 804-793-8792.
General Questions: Contact James Beckley, VWMC Steering Committee Chair, at BeckleyJ@chesterfield.gov or 804-389-2176 (after 10 a.m. please).
SCHOLARSHIP RECIPIENT: The VWMC is proud to honor the memory of longtime VWMC Steering Committee member Ken Brooks by offering a scholarship in his name to cover the conference registration fee.  This year's scholarship recipient is DaShelle Demps, who is majoring in Biology at Norfolk State University.  Congratulations DaShelle!
PARTNERS: Thank you to our conference partners!
Alliance for the Chesapeake Bay  

Izaak Walton League of America  

Virginia Department of Environmental Quality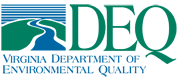 Virginia Lakes and Watersheds Association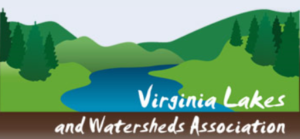 Virginia Water Resources Research Center 

Virginia Tech 

RECENT CONFERENCES: To view the presentation slides from past VWMC conferences, click the link below for the respective year.