2022 VWMC Conference
August 4, 2022   (9 a.m. – 4 p.m.)
Henrico County Training Center
7701 East Parham Road, Henrico, VA 23228
IN-PERSON EVENT PLANNED: We look forward to gathering in person this year. We will follow all COVID policies of Henrico County regarding the use of their meeting space. All are welcomed to wear a mask. Note: the in-person event may not be available depending on state or local health decrees.
PROGRAM INFORMATION:
Virginia's Recently Updated Recreational Bacteria Criteria — Tish Robertson, Virginia Department of Environmental Quality
Keep it Fresh: Crowdsourced Chloride Monitoring with Salt Watch — Samantha Briggs, Izaak Walton League of America
Chesapeake Bay Landscape Professionals: Growing a Network of Certified Stormwater and Sustainable Landscape Partners for Clean and Healthy Watersheds — Shereen Hughes, Wetlands Watch and Chesapeake Bay Landscape Professional   
Instream Litter Control through a Local Government Program — Prince William County Department of Public Works (invited)
Taylor Run: A Stream Worth Protecting and Preserving — Bill Gillespie and Russ Bailey, The Taylor Run Monitoring Team
Keynote Address: Monitoring Approaches for Drinking Water Reservoirs — Cayelan Carey, Biological Sciences, Virginia Tech
Drinking Water & Health in Rural Appalachia — Alasdair Cohen, Population Health Sciences, Virginia Tech
PFAS in Virginia: An Update — Tony Singh/Bob Edelman, Virginia Department of Health  
Collaborating for Cleaner Water in the Commonwealth — Stacey Bradshaw, USDA Natural Resources Conservation Service
REGISTRATION: Registration will open soon. Registration will include morning coffee, lunch & snacks. Registration will require completing an online form and paying via check or credit card. No refunds will be provided. The entire conference will be recorded, and all who register will receive a link to the recording following the conference.
Registration closes Wednesday, July 27, 2022 (or once the space reaches full capacity).
Early Registration (through June 30, 2022): $65
Regular Registration: $80
SPONSORS WELCOMED! Contact vwmc@vt.edu if interested in sponsoring the conference. We are accepting sponsorships of $300 or more for the conference.  Conference sponsors will receive a booth space, registration for one person to attend the conference, and recognition on promotional materials.
SCHOLARSHIPS: Awarded to full-time college students. The VWMC is proud to honor the memory of longtime VWMC Steering Committee member Ken Brooks by offering scholarships in his name. The scholarships will cover the conference registration fees for two college students. To apply, complete the online application form here.  The application deadline is Friday, June 30, 2022. (The scholarship deadline is the same date as the early bird registration deadline. If you register under the early-bird fee and are selected for a scholarship, your registration fee will be refunded.)
LOCATION: The conference will be on the second floor of the Henrico County Training Center, located at 7701 E. Parham Road, Henrico, VA 23294. Parking is free.
QUESTIONS? If you have questions regarding the conference, contact: vwmc@vt.edu.
PARTNERS: Thank you to our conference partners!
Henrico County  
Alliance for the Chesapeake Bay 

Virginia Water Resources Research Center 

Virginia Tech 

Virginia Department of Environmental Quality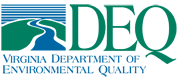 U.S. Environmental Protection Agency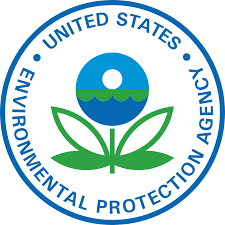 RECENT CONFERENCES: To learn more about past VWMC conferences, click the link below for the respective year.