Welcome
Welcome to the website of the Virginia Water Monitoring Council (VWMC).
The VWMC promotes information sharing among its members and encourages collaborations among water monitoring programs in Virginia. The VWMC offers a unique opportunity for dialogue and teamwork for all interested in water monitoring.
Recent Event: 2021 VWMC Conference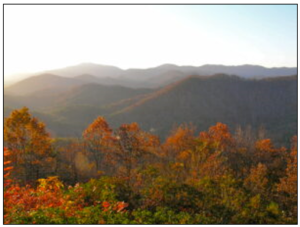 September 30, 2021 — The 2021 VWMC Conference included eight invited speakers.  Brian Richter, President of Sustainable Waters, was the keynote speaker.  Learn more here.
Recent Event: Stormwater Management Through the Lens of Environmental Justice Webinar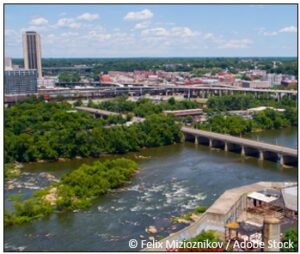 Held: July 14, 2021  — This webinar included a panel discussion on ways to address stormwater issues while considering the people most impacted.  The webinar is available for viewing on the VWMC's YouTube channel.  Learn more here.
Join the VWMC
Anyone with an interest in water resources is invited to join the VWMC. Members of the VWMC
Receive weekly e-mail messages about regional, statewide, and national water-related events and publications.
Participate in VWMC sponsored conferences and educational programs.
Network with other VWMC members.
To join the VWMC, simply send your name, water-monitoring affiliation (if applicable), and contact information (email address, mailing address, and phone number) to vwmc@vt.edu and ask to join. Membership is free.
To learn more about the VWMC, see the About Us page.