September 30, 2021   (9 a.m. – 4 p.m.)
Thank you to all who made the 2021 VWMC Conference a success. 
A recording of the Conference is available on our YouTube Channel, here.

PROGRAM:
Key

n

ote Speaker

:

The Great Decoupling Between Water Use and Growth – Brian Richter, Sustainable Waters
Spatial and Temporal Patterns in Streamflow, Water-Chemistry, and Benthic Macroinvertebrates of Selected Streams in Fairfax County, Virginia, 2007-2018 – Aaron Porter, U.S. Geological Survey
The Virginia Association of Soil & Water Conservation Districts (VASWCD): Promoting Conservation Across Virginia's Various Landscapes – Maura Christian, VASWCD
Stormwater Management Impacts on Virginia's Solar Farms – Erin Belt, Virginia Department of Environmental Quality
In-situ PCB/PAH Remediation Using Sediment Amendments: State of the Art and Lessons from Full-scale Projects – Upal Ghosh, University of Maryland (Baltimore County)
Ecology and Conservation of Vernal Pools – Michael Hayslett, Virginia Vernal Pools, LLC
Expanding Use of Community-Based Data on a Regional Scale – Liz Chudoba, Alliance for the Chesapeake Bay
Fun and Educational Activity to Teach Youth about Water Quality and Its Importance – Daina Henry, Peninsula Master Naturalist Water Quality Team
Ken Brooks Scholarships — The VWMC provided two scholarships in memory of longtime VWMC Steering Committee member Ken Brooks. The recipients of the 2021 Ken Brooks Scholarships were:
McKenna Dunbar, Environmental Studies/Business Administration, University of Richmond
Max Moran, Environmental Science/Environmental Thought and Practice, University of Virginia
Water Center Scholarships – The Virginia Water Resources Research Center (Water Center) provided five scholarships to college students to cover their conference registration fees. The Water Center's scholarship recipients were:
Abigail Belvin, Entomology, Virginia Tech
Liz Buikema, Environmental Studies, Virginia Commonwealth University
Joshua Mouser, Fisheries and Wildlife Science, Virginia Tech
Zachary Perkins, Environmental Sciences, University of Virginia
Julia Portmann, Biology, James Madison University
PARTNERS: Thank you to our conference partners!
Henrico County  
Alliance for the Chesapeake Bay 

Virginia Water Resources Research Center 

Virginia Tech 

Virginia Department of Environmental Quality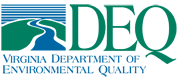 U.S. Environmental Protection Agency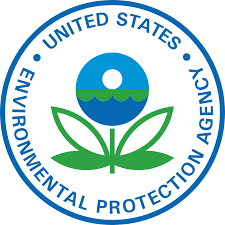 Virginia Lakes and Watersheds Association  

Lake Anna Civic Association