2022 VWMC Conference
August 4, 2022   (9 a.m. – 4 p.m.)
Henrico County Training Center
7701 East Parham Road, Henrico, VA 23228
Thank you to all who made the 2022 VWMC Conference a success.

PROGRAM:
Virginia's Recently Updated Recreational Bacteria Criteria — Tish Robertson, Virginia Department of Environmental Quality
Keep it Fresh: Crowdsourced Chloride Monitoring with Salt Watch — Samantha Briggs, Izaak Walton League of America
Chesapeake Bay Landscape Professionals: Growing a Network of Certified Stormwater and Sustainable Landscape Partners for Clean and Healthy Watersheds — Shereen Hughes, Wetlands Watch and Chesapeake Bay Landscape Professional   
Instream Litter Control through a Local Government Program — Tim Hughes, Prince William County Department of Public Works
Taylor Run: A Stream Worth Protecting and Preserving — Bill Gillespie and Russ Bailey, The Taylor Run Monitoring Team
KEYNOTE ADDRESS: Integrating Sensor Networks and Simulation Modeling to Forecast Drinking Water Quality — Cayelan Carey, Biological Sciences, Virginia Tech
Drinking Water & Health in Rural Appalachia — Alasdair Cohen, Population Health Sciences, Virginia Tech
PFAS in Virginia: An Update — Tony Singh, Virginia Department of Health  
Collaborating for Cleaner Water in the Commonwealth — Stacey Bradshaw, USDA Natural Resources Conservation Service
SCHOLARSHIPS:
Ken Brooks Scholarships — The VWMC provided two scholarships in memory of longtime VWMC Steering Committee member Ken Brooks. The recipients of the 2022 Ken Brooks Scholarships were:
Amanda Huskey, Information Technology, Old Dominion University
Ella DiPetto, Biological Sciences, Old Dominion University.
SPONSORS: Thank you to our conference exhibitor and partners!
Exhibitor:
SKTWorks LLC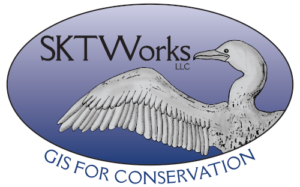 Partners: 
Henrico County  
Alliance for the Chesapeake Bay 

Virginia Water Resources Research Center 

Virginia Tech 

Virginia Department of Environmental Quality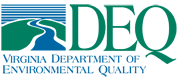 U.S. Environmental Protection Agency