2020 VWMC Conference
September 21-22, 2020
The 2020 VWMC Conference was a virtual event. A recording of the Conference is available on our YouTube Channel, here.  The agenda included the following topics and speakers.
Day 1
Keynote Address: Coastal Adaptation and Protection in Virginia – Ann Phillips, Special Assistant for Coastal Adaptation and Protection for the Commonwealth of Virginia
Coastal Resilience and Living Shorelines – Scott Hardaway, Virginia Institute of Marine Science, College of William and Mary
Combatting Plastic Pollution: New Developments in Virginia – Katie Register, Clean Virginia Waterways at Longwood University
Day 2
Water Scavenging from Roadside Springs in Central Appalachia – Leigh-Anne Krometis, Department of Biological Systems Engineering, Virginia Tech
Using Source Tracking Data to Identify Sewer Contamination and Sources – Raul Gonzalez, Hampton Roads Sanitation District
Crowdsourcing Chloride Data: Winter Salt Watch – Emily Bialowas, Izaak Walton League of America
Assessing Aquatic Life Use in Virginia – Mike Shaver, Virginia Department of Environmental Quality
FOLLOW-UP INFORMATION: A link to the recordings was sent to all participants.
QUESTIONS? If you have questions regarding the conference, contact: vwmc@vt.edu.
PARTNERS: Thank you to our conference partners!
Alliance for the Chesapeake Bay  

Izaak Walton League of America  

Virginia Department of Environmental Quality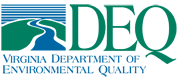 Virginia Lakes and Watersheds Association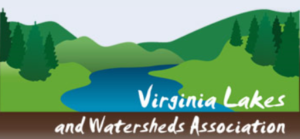 Virginia Water Resources Research Center 

Virginia Tech