Dr. Cayelan Carey, Biological Sciences, Virginia Tech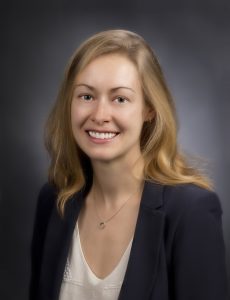 Dr. Carey is a Professor of Biological Sciences at Virginia Tech. She received her bachelor's degree in Environmental Biology from Dartmouth College, was a Fulbright Fellow at Uppsala University in Sweden, and received her Ph.D. in Ecology from Cornell University. She completed a postdoc at the Center for Limnology at the University of Wisconsin-Madison and has been a professor at Virginia Tech since 2013.
Dr. Carey's research integrates ecosystem science and data science to examine how human activities affect freshwater lakes and reservoirs, and in turn, how changing water quality alters human decision-making. She uses models, field experiments, and long-term data analysis to determine how stressors affect both biological communities and ecosystem services. During the past 10 years, Dr. Carey has worked closely with the Western Virginia Water Authority to examine how different engineering and monitoring strategies can be used to build water quality resilience. Her research team is leading new methods in developing near-term, iterative ecological forecasts to generate future predictions of water quality.
++++++++++++++
Back to Conference Page